As a family-fun, locally owned and operated small business, we appreciate your continued support during this unprecedented time.
UPON OUR REOPENING, HERE'S WHAT WE ARE DOING TO KEEP YOU SAFE:
BY APPOINTMENT ONLY
At this time we are not accepting walk-ins. You must reserve online ahead of time.
PRIVATE GAMES
All Games are private for your group only.
Each game is designed for up to 8 players.
SANITIZING BETWEEN EVERY GROUP
All objects and surfaces are wiped down and/or sprayed with disinfectant in between every game.
CONTACTLESS CHECK IN
Just scan the QR code with your own device.
WE WELCOME YOUR MASKS AND GLOVES
You may choose to wear masks and gloves during your visit.

East Bradentons Newest Virtual Reality And Escape Room Experience
60 minutes to escape the game
Work together to solve the puzzles
Premier Escape Adventures is Bradenton's newest and most exciting Escape Room experience for all ages and skill sets! Located in East Bradenton, we are the area's largest escape room & virtual reality facility that is full of interactive, live-action, fully immersive escape rooms that are great for families, friends, parties and co-workers! Work with your team and combine your wits as you race against the clock exploring your surroundings, use logic, instinct, to solve puzzles and crack codes. Think outside the box and be creative to unravel the mysteries of the rooms! Do you think you have what it takes? Come to have loads of fun. No prior experience necessary.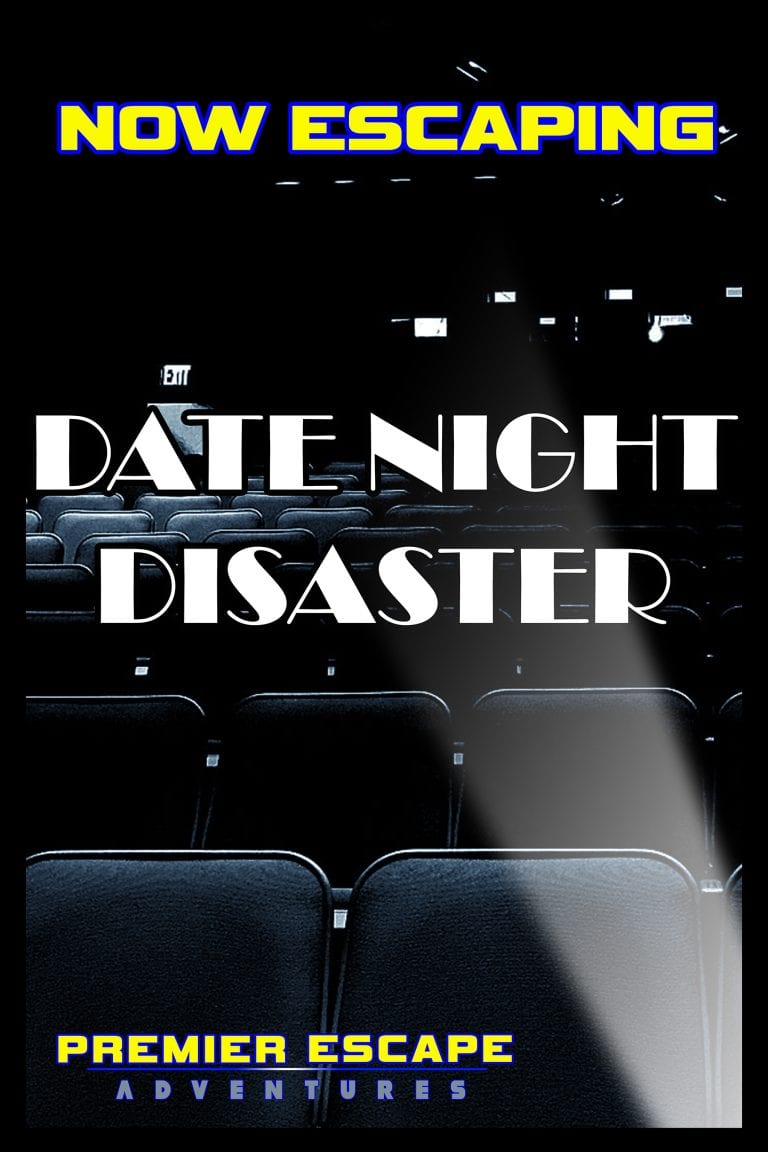 You are on a date and see an open row of great seats!  Unbeknownst to you, these happen to be the ambassador's seats. The ambassador was the main target of an abduction but you're the one being targeted now! During intermission, you are taken by several large men in fancy suits, sharp ties, and stunning shades. They pull you into a town car. They place a cloth over your mouth and nose. You wake up, handcuffed to your date. Boy, oh boy, are you in trouble. You must find the key to your handcuffs to escape before the kidnappers return in 60 minutes.
This game is not just for couples or just adults. It is a family friendly game for 2-8 players. 
Mild restraints may be used.
Houdini's Book of secrets
Harry Houdini was noted as the world's greatest magician and for his sensational escape acts of all time. Sometime before his escape, he told his beloved wife, Bess, that his journal with all the secrets to his stunts has been hidden in his study and that only the next greatest will be able to discover it. In order to be the next great, you will have to solve a series of puzzles using clues, hints, and strategy to find the hidden "Book of Secrets". However, if you fail, you'll become the next greatest disappearing act ever performed. You and your team have 60 minutes to find Houdini's Book of Secrets.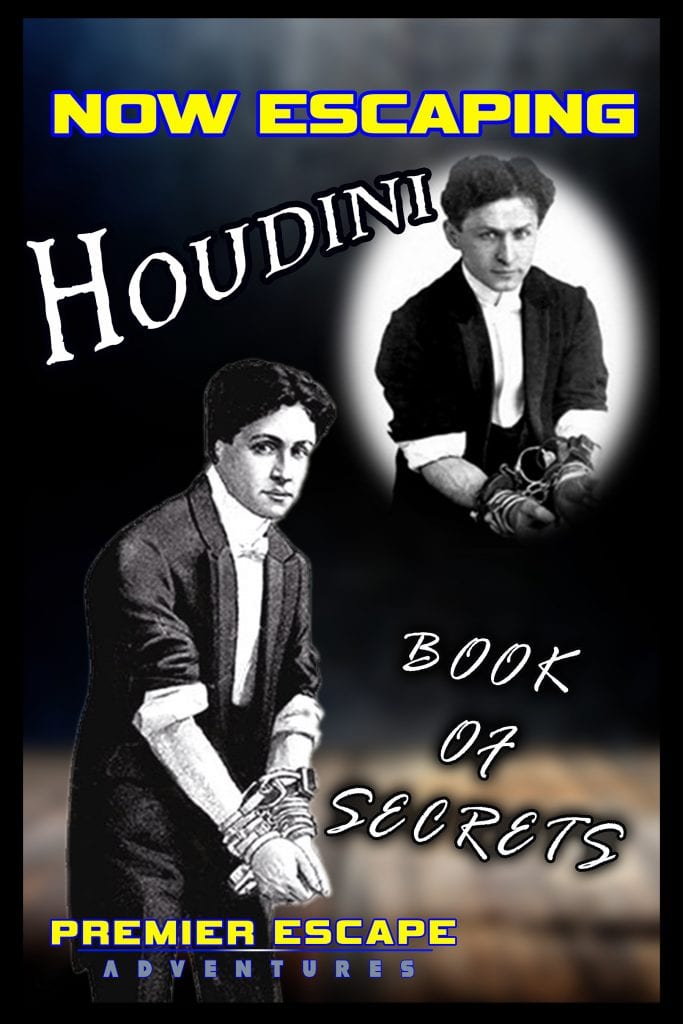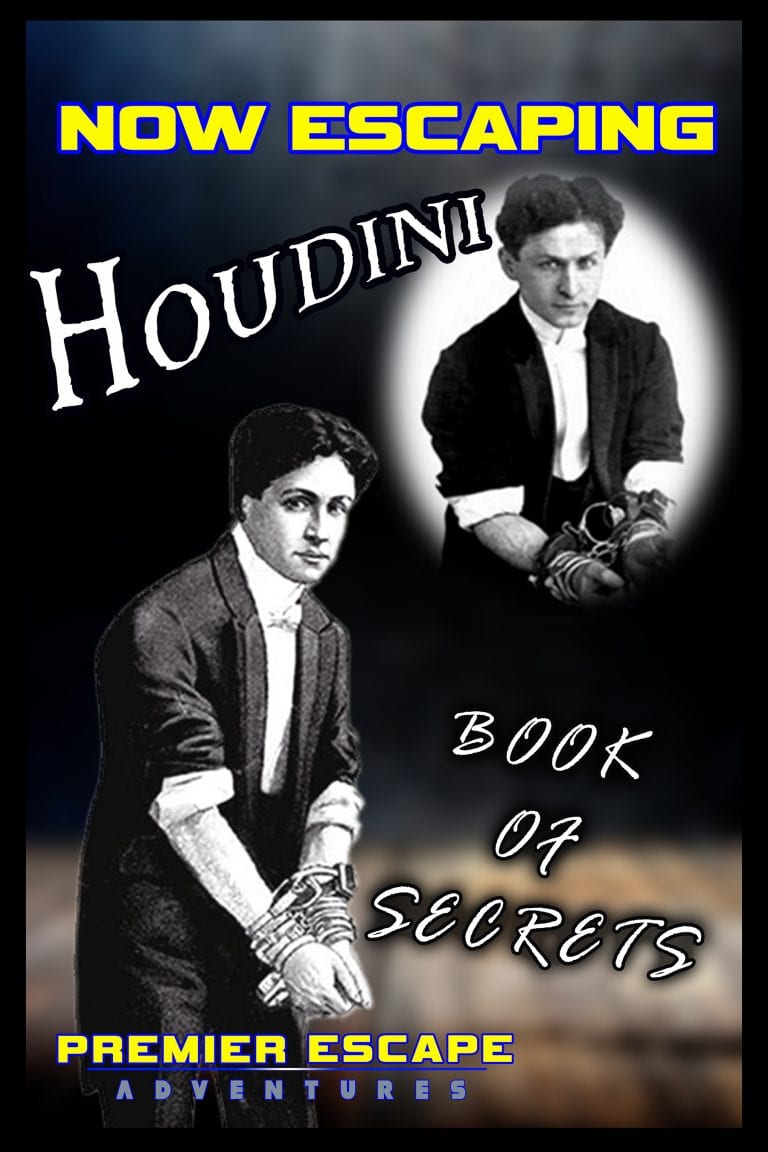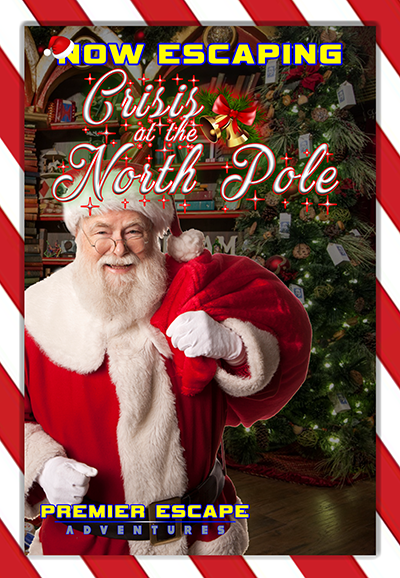 Christmas is fast approaching and there's trouble at the North Pole. Santa's list has gone missing. Santa and The Elves have been looking everywhere to find it but have had no luck.
Everyone has been working hard at the North Pole all year. The Elves have been busy making toys, the reindeer practicing their flight routes and even Santa's been checking and rechecking his List but now the list has gone missing. How will Christmas go on? You and your team will need to investigate to find Santa's list. He needs YOU! Do you have what it takes to help save Christmas?
I tried the Date Night Disaster room with my boyfriend and it was so fun! It was challenging but not to the point where we couldn't figure it out. The staff are also such wonderful people. I NEVER write reviews but this place deserves the best review. Definitely going to be coming back to try all they rooms they offer!
We were a group of 6 "seniors" who had never been to an escape room. We did the Houdini-Book of Secrets room. The clues were clever and challenging but the owners were there with helpful hints strategically timed to help us along. This was a wonderful hour and would be good for all ages including children.
The escape room experience was planned as team building experience to foster creative thinking and better communication. It was so much more than that. We had a blast! We will definitely be back!
We did the Date Night Disaster room and we had a blast! The puzzles were creative and flowed well with the room theme. We can't wait to go back and try the other rooms. The owners were so nice and we were able to speak with them and share our escape room experiences. I definitely recommend this place!
Our family went to Premier Escape Adventures for something to do on a cloudy day. It was a great decision! We had a blast searching for Houdini's Book of Secrets. We've done a few escape rooms and this one is top notch. Your teenagers won't be disappointed.
VR - Virtual Reality Experiences
Premier Escape Adventures offers every gamer a fully immersive experience by combining the best of aspects of escape rooms and virtual reality. 
Through cutting edge technology, our interactive games ensures your safe passage into worlds beyond imagining, full of intrigue, excitement, and fun.
Here are some of our most popular Virtual Reality Games
Premier Escape Adventures
7369 52nd Pl E
Bradenton, FL 34203
Most frequent questions and answers