CORPORATE TEAM BUILDING
AT

Looking for a fun ways for your company to improve productivity and motivation?
Taking employees out of the office helps groups break down personal barriers, eliminate distractions, and have fun. The benefits of team-building programs are so significant that many corporations have incorporated teambuilding strategies into their standard training curriculum. Premier Escape Adventures is the perfect team-building activity!
How Premier Escape Adventures works to promote team bonding, communication and productivity:
Improves morale and leadership skills while boosting productivity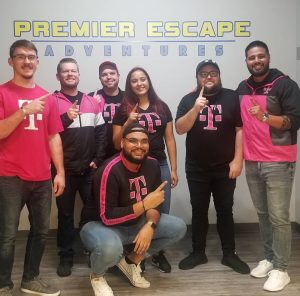 Facilitates teamwork and communication between one another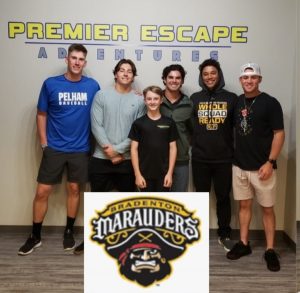 Emphasizes creativity and thinking 'Outside-the-Box'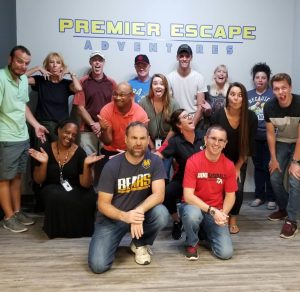 Specifically designed for Small, Medium and Large Companies Escape Room and/or Virtual Reality Options Available VIP Conference Room for meeting and eating Catering Options Available Events can occur during or outside our normal hours of operation.