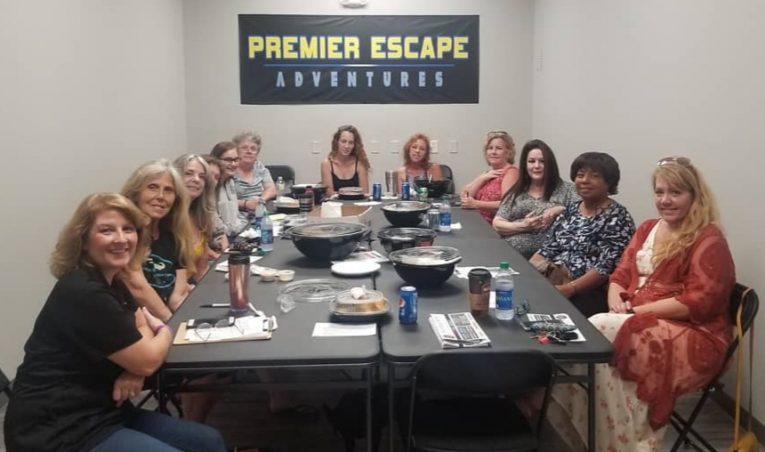 Regardless of how long you've been together or whether it's your first date or 100th one, there's no denying that finding a great date idea to enjoy with your special someone can be quite difficult in one way or another.
A common dilemma for couples
From the cost of the experience itself to the fun it brings, there is an abundance of different factors to consider when choosing the perfect activity to enjoy your date. After quite some time, you'll probably start to notice that sunset picnics or dinner dates aren't as exciting anymore, which will probably leave you feeling desperate for an idea to spice up your love life.
Although it may seem like you've run out of ideas of an enjoyable time with your partner, there's no need to worry because chances are you that haven't considered this activity yet: an escape room date.
Why an escape room is a place to be for your next date
Out of all the options that you could possibly enjoy on a date, escape rooms are a unique and enjoyable option that you can go to over and over again without getting tired of paying a visit. If you want to make an unforgettable memory that both of you will look back at for years to come, here are three reasons you should go to an escape room on your next date:
1. It has rooms that are built for two players
If there's a clear sign that your local escape room should be the very next date place of your choice, it would definitely be the fact that there are rooms built for two players.
With a two-player escape room, you'll be able to enjoy your alone time without any other players who may either get your nerves or end up spoiling the entire experience. Premier Escape Adventures, for example, now carries a Date Night Disaster-themed escape room in its list of options, easily making for an exciting adventure on your date!
2. It has no distractions when it comes to enjoying an escape room
Many couples today tend to find it much harder to establish a meaningful connection or enjoy some alone time together because smartphones have made it easier for anyone to get distracted. Within an escape room, however, you won't have to worry about losing your special someone's attention because you're required to leave any bit of technology before you enter!
Instead of checking Instagram or Facebook every other minute, you'll have to focus on getting out of the room and beating the challenge at hand!
3. It makes for a great environment for your relationship to grow in
As opposed to couples retreats, spiritual experiences, and "togetherness trips," nothing could possibly help you and your partner communicate better than trying to escape the room before the time expires. In the span of an hour during your escape room date, the communication and teamwork skills that you have with each other will be put to the test. This easily makes for a bonding experience that will help you both grow together!
Conclusion
If you find yourself running out of date ideas and want to spice the entire experience up for you and a special someone, then it's definitely a good idea to head over to your local escape room for an unforgettable experience!

Looking to have one of the most exciting experiences you'll ever have in your life? At Premier Escape Adventures we provide a virtual reality and escape room in Bradenton Lakewood Ranch and Sarasota, Florida. Schedule a session with us today!