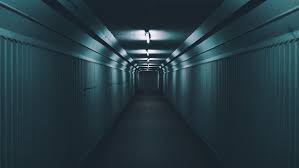 Improving your team's productivity can be a challenging task if you still have to deal with recurring issues in the workplace. A work retreat is a typical solution that uses the excuses of a vacation paired with team building activities to improve team morale. However, these trips are almost always expensive and a pain to schedule and plan.
Nevertheless, your team-building getaway doesn't have to be in a faraway destination where you'll do a few activities over a long weekend. Instead, you can improve your staff's team dynamics just by letting them experience being in one unique room.
The benefits of taking your team to an escape room
Escape rooms are thrilling team-based activities that are excellent in resolving workplace conflict. It's a creative way to bring your team together through a fun activity that will allow them to flex their problem-solving skills and improve their team dynamics.
If you want to know how escape rooms can solve your workplace issues, here are ways to consider:
1. It improves your team's internal communication skills
Miscommunication is a common issue in the workplace, especially when it comes to dealing with new recruits. In handling a professional environment, it's vital to make everyone aware of the repercussions of not being able to disseminate information accurately. This is because poor communication around the office can cause arguments at best and disappointed clients at most.
Getting your team to be on the same page is an essential part of solving an escape room adventure. Communication plays a considerable role in groups since it requires the players to decipher multiple riddles, clues, and obstacles at the same time to advance to the next stage of the puzzle. This allows them to share information on different hints and problems that they've observed to the group.
2. It trains your team to think of solutions faster
In today's modern age, where every second of delay counts, having a team that can respond quickly and accurately to conflict can help improve your brand's rapport. When your business experiences a problem, whether it's an internal conflict or customer-related concerns, every staff needs to be able to contribute answers in solving it. Increasing your team's problem-solving skills will allow you to have a dynamic workforce that will know how to think outside the box.
Escape rooms offer the perfect training ground for your team to exercise their problem-solving skills. Different themed rooms provide varying types of mental obstacles to test the strengths and weaknesses of each member. The added time pressure will also push them to work twice as fast in looking for clues and potential solutions to move past a specific obstacle.
3. It encourages your team to cooperate with each other
An essential part of running a successful project is making sure that you have a cooperative and responsive team. All members of your team need to know their individual role in contributing to the project's success. This is a valuable principle because a united team will allow your business to be more productive in the workplace in performing their tasks and analyzing their performance in your projects.
Teamwork is also a crucial part of solving an escape room since it involves a time limit that must be beaten. Your employees need to learn how to delegate tasks and roles to move forward. Some puzzles will require the memorization of number or letter sequences, while others will need a detailed recollection of names, dates, or even symbols to progress.
Conclusion
The best way to approach your team's conflict is by letting them enjoy the process of learning their faults and their weaknesses. By introducing them to an activity that exercises their mind and improves their team building dynamics, you'll help them develop healthier habits that they can exercise back in the workplace.
If you're looking for the best escape room in Sarasota, FL, our themed rooms at Premier Escape Adventures can offer you the excitement and thrill that you need. Book with us today!